I like Yes.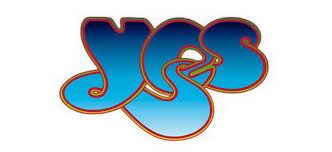 I first heard their second album "Time and a Word" sometime during my senior year of high school, and have been hooked ever since. Obviously, after decades, and decreasing frequency of new albums, and decreasing surprises in their newer music, I no longer am the unabashed fanboy that I was for several decades. I still, however, go on a "Yes jag" every year or two, when I'm overcome with nostalgia by songs that span four decades.
The opening song on "Time and a Word" - a cover of Richie Havens' "No Opportunity Necessary, No Experience Needed" - included a full orchestra and a frenetic, soaring string section introduction that still gets my heart going to this day. Yes' third album - "The Yes Album" - was possibly their best endeavor, although there's heavy voting for "Fragile", "Close to the Edge" and the poppy "90125".
Over the years, the one song that has grown on me, so much so that I consider it to be one of my favorites, is "The Gates of Delirium" from their 1974 album "Relayer". It occupies an entire album side - nearly 22 minutes for those of you that have never handled a vinyl LP. It is an epic reimagining of Tolstoy's War and Peace - an alternatively mellow, driving, cacophonous, driving and finally mellow journey through war. I remember hearing it soon after the start of the 1991 invasion of Iraq, and being deeply moved. Again, in 2003, I purposely spun it while coming home after work the day that the U.S. invaded Iraq a second time (for a far less noble cause).
A few days ago, I stumbled upon the
"Yes Symphonic" video of it
, and was completely captivated. This is incredible. If you like Yes, then you HAVE to watch this!